GPI Sponsors Craft Spirits Packaging Awards
Date posted
December 23, 2020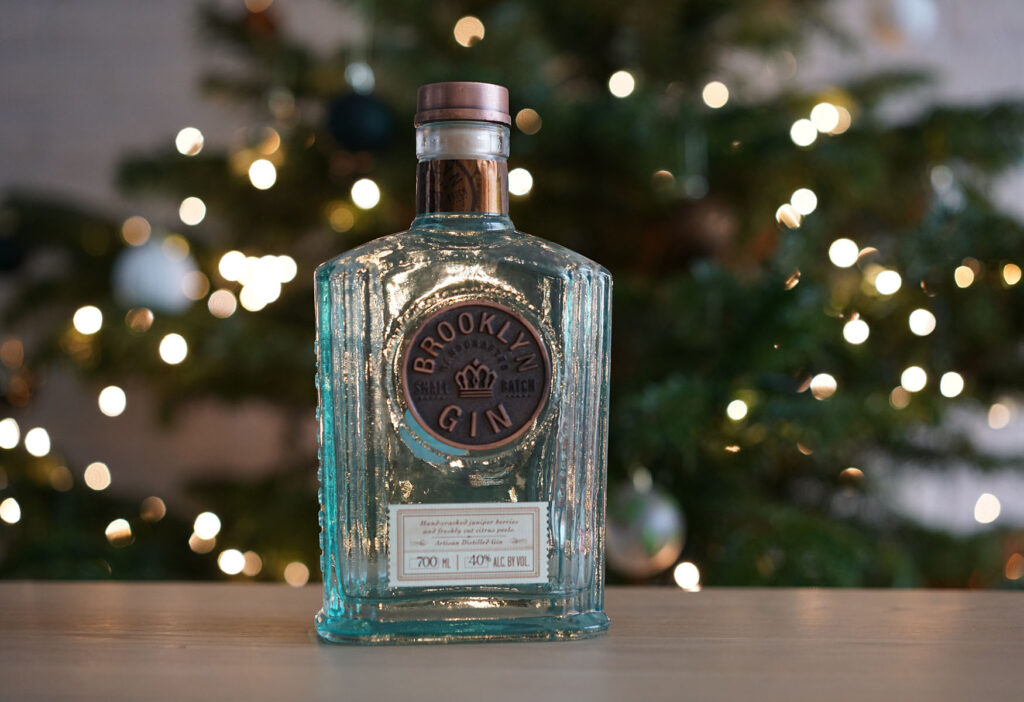 The American Craft Spirits Association (ACSA) and CRAFT SPIRITS magazine announced the medalists of their inaugural Craft Spirits Packaging Awards. Sponsored by the Glass Packaging Institute, the competition celebrates the best in craft spirits labels and packaging. The awards were announced Monday evening in a virtual awards ceremony emceed by CRAFT SPIRITS magazine editor in chief Jeff Cioletti. Becky Harris, ACSA President and president and chief distiller at Catoctin Creek Distilling Co., personally thanked the program's sponsor, GPI. Its president, Scott DeFife, presented Best of Show to the makers of Brooklyn Gin. The program attracted nearly 100 participants who enjoyed the suspense of the medalist announcements.
Gold medals were awarded in the following categories:
Portfolio: The Family Jones; Denver
Gin: Brooklyn Gin; Brooklyn, New York
Rum: Esencia Barrel Aged Spiced Rum; Burl & Sprig; Muskegon, Michigan
RTD: Gin & Tonic; Social Hour Cocktails; Brooklyn, New York
Specialty Spirits: Roy's Demon Barley Shochu; American Shochu Co.; Frederick, Maryland
Vodka: Banyan Reserve Vodka; St. Petersburg Distillery; St. Petersburg, Florida
Whiskey: Organic Red Rider Rye Whiskey; Rockfilter Distillery; Spring Grove, Minnesota
"We realize that many craft spirits producers put just as much thought into what's on their bottles and cans as what's in their bottles and cans," Margie A.S. Lehrman, CEO, American Craft Spirits Association. "We are thrilled to recognize and celebrate the artistic creativity in our industry."
"First impressions are critical," says CRAFT SPIRITS magazine Editor in Chief Jeff Cioletti. "The initial connection a consumer makes with a spirits brand is often through its packaging. The medalists in our inaugural Craft Spirits Packaging Awards demonstrate the right way to make a first impression."
The competition drew more than 200 entries from more than 100 companies. Judging took place virtually in late November and early December, with an esteemed panel of judges evaluating each entry on the following criteria. Aesthetics: How does the packaging appeal to you from a design/artistic perspective? Innovation: How original is the design? Does it stand out on a shelf? Emotional Appeal: How does the packaging make you feel? Does it connect with you? Brand Communication: How well does the packaging tell the story of the brand/product through visual/design/copy elements?
The packages that rated highly on all of those criteria are the ones that connect with consumers and drive trial and sales, even when those consumers have not previously encountered the products.
The complete list of medalists is published in the latest issue of CRAFT SPIRITS magazine, which can be viewed here.
ACSA is also now accepting entries for its 8th Annual Judging of Craft Spirits, a rigorously professional judging program that recognizes the best craft spirits in the categories of Vodka/Grain, Gin, Brandy, Rum, Ready-to-Drink, Whiskey, and Specialty Spirits.To ensure the health and safety of everyone involved, judging of spirits will take place remotely. And to ensure that this installment is held to the same professional standard as previous competitions, special arrangements are in place.
This article was oroginally published in Craft Spirits Magazine.